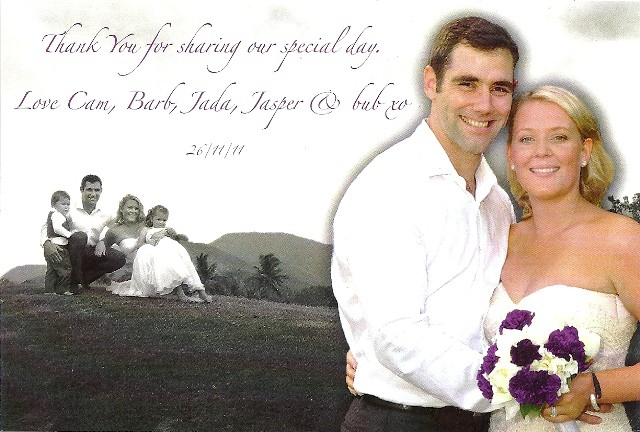 Hi Lorraine,
I just wanted to thank you for the beautiful cake you made for my daughter Camila's wedding.
We all thought it looked stunning and it tasted wonderful. I will highly recommend you to all my friends and family.
Thanks again, Sandra.
____________________________
Good afternoon Lorraine
Thank you very much for all of your effort in making my daughters day perfect. It was a very pleasant and well received surprise.
Thank you!

Regards,

Jo Lamprey
____________________________
Hi Lorraine & Iain
Thank you so much Lorraine for the birthday cake!!! Everyone thought it was AWESOME!!! Seth LOVED it!!!

Kind Regards,
Samantha Chellingworth

DC Mechanical Repairs
| Ph: (07) 4057 4430 | Address: 67-69 Ardisia St. Smithfield QLD 4878
Dear Lorraine,

Thank you for the cake for Ben's 21st, it was sensational! Everyone thought it was an absolute hoot and it was delicious to boot. It contributed to what was a fantastic night. A photo is attached.

Regards,

Andrea Gregory
8 Jumna close | Bentley Park QLD 4869
Mobile: 0407 673 444 | Phone A/H: 07 4045 1515 Fax: 07 4045 3824
____________________________
Hello Lorraine,

I just wanted to thank you for our wedding cake. It was absolutely fantastic!! It was a hit with all the guests and was absolutely delicious aswell!! The bride and groom were spot on. Once again thank you you really are a superstar we couldnt have asked for anything better.
All the best
Ashlee and Dom :)
____________________________
Hi Lorraine,
Sorry it's been a while since my wedding (23rd August 2013) I have attached a photo which our photographer took on our wedding night, I just wanted to say thanks because the cake turned out perfect, and ALL the guests absolutely loved it, it was so delicious and looked exactly how we wanted,
Thanks again,
Sara
Hi Lorraine,
I must tell you how much your beautiful engagement cake was a hit! It was the highlight of the night as my daughter and her fiancé absolutely loved it, in fact Kristy was over the moon with the design. Everything on the cake was perfect and towards the end of the night everyone gathered around for the official cutting of the cake. I had it on display for awhile before and it received a lot of praise and photo taking.
Everyone thought it was very delicious as well. So thanks Lorraine as Kristy was just thrilled and said I couldn't have chosen better.
Cheers,
Julie & Stewart Parker

____________________________

Hi Lorraine

Just a quick email to let you know how much we enjoyed the wedding cake! You did a great job!!!!!!

Thanks again and best wishes.

Latisha

Latisha Beringer
Enlistment Coordinator - Tri Service
DEFENCE FORCE RECRUITING
25 Atchison Street
Wollongong NSW 2500
Hi Lorraine
We just got back from our honeymoon and wanted to thank you for doing such a fantastic job on the cake for our wedding on the 16th. It was beautiful!
Thanks very much J

Lisa and Gary Ralston
____________________________

Hi Lorraine and Iain,

Thank you so much for our beautiful cakes. They were stunning with the shimmer stencil work and glitter! Our guests loved them... the cakes were beautifully moist too. Everyone was so happy.
Kind regards,
Jennifer and Matthew.
____________________________

Hi Lorraine,

We were absolutely thrilled with our beautiful cake and thank you so much for the fantastic service you provided us.
Kind Regards.
Jan Kazmer-Daly.
PH 0402660019
____________________________

Hi Lorraine
Just a quick email to say the cake was amazing!!!! We loved the finished product & it tasted great. It was also a hit with our guests who all said "best wedding cake they've ever seen".
So thank you again and I will send through some photos soon.

Merry Xmas
Pam & Bob
________________________________
Hi Lorraine & Iain
Unfortunately we never got to meet, But you made our wedding cake for the Whitfield house wedding 08Sep12.
I just wanted to say thank you for making our day so much more special with a delicious cake. It was fabulous!
We still have the top tier in the Freezer. We are moving south to NSW in July so we have decided (instead of first child's christening or first anniversary) to eat it and celebrate on the day we were engaged in 2011, June 10th.
I have attached some pictures.
Hope you enjoy, and thanks again,

Mikaela and Liam.
_____________________________________
Hi Lorraine,
I just wanted to say a huge THANK YOU for the amazing cake you created, it was absolutely delicious and everyone was suitably impressed by it. My mum thought it was absolutely perfect for the occasion as she adores the old kombi vans and thought it was just rad- she took a photo of it and has framed it as a piece of art!
Thanks again for getting it done so quickly and accurately and I think it turned out better than even I had hoped for.
Best of luck with your future cake making ;) and I've recommended you to everyone (they were all asking for their own functions).
Regards,
Jessica Blackman
Graduate Cultural Heritage- HSEC
Coal Australia
Hi Lorraine
We just wanted to say a big thank you for last Saturday. The cake was absolutely amazing. Best cake we have ever had.
We are cutting up the top layer this weekend and cannot wait to eat it.
Thanks for the container too, made it a lot easier to get home. I can post it back up to you if you could give me your postal address?
Thanks again
Ashlea & Tim

_____________________________________
Hi Lorraine,

Just wanted to send you a quick email before we set off on our honeymoon to say thank you! The cake was absolutely perfect, I fell in love the second I saw it and didn't want to cut it up! You are truly amazing and what you do and everyone raved about how gorgeous and yummy it was!

Thank you so so much,

Mr & Mrs Scott xxxx
Hi team

Thank you so much for mums cake it was perfect and she loved it to pieces! Her mum used to make those kind of cakes for her when she was little, but not as good of course. It tasted amazing, everyone was super happy with it thanks heaps!!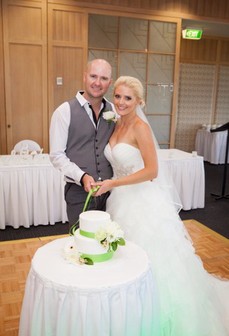 A belated thank you Lorraine for the cake you created for Caitlin's 21st birthday. It was much admired and very much appreciated.

The general vote was that the top layer's white mud cake with coconut was the best (and superb).

With little direction, you managed to transform my idea into reality and I am grateful to you for your skill and the excellent service provided. The detail on the cake was just right.

Good luck with your business. You deserve to do very well.
Kind regards
Helen
Hi Lorraine,

Sorry I haven't had a chance to write until now. We have been away on our honeymoon so have just managed to sit down to a computer now.
Thank you so much for your wonderful cupcakes you delivered for us on our wedding. They looked great and were delicious and went down a treat!

Thanks again
Regards
Victoria
VICTORIA HELSON
AL JAZEERA ENGLISH, DOHA
Good Morning Lorraine,

I'm finally getting a chance to catch up from the weekend and just wanted to write you a quick email to say a BIG thank you for the Christening Cake. It looked amazing, just what I was after. Everyone enjoyed it too…there wasn't actually too much left over!!
Thanks again and enjoy the rest of your week.
p.s. we finally had the top tier of our wedding cake that you made us back in 2010. It was great too!
Kind Regards,
Erica
Hi Lorraine

I would like to extend a huge..huge thanks for all the hard work you put into my sensational birthday cake.

Everyone was in awe when the cake reached the table. People are still talking about your wonderful attention to detail. The cake was absolutely amazing ; )
Many, many thanks!
You truly are an artist ; )
Cheers & thanks ; )
Sonia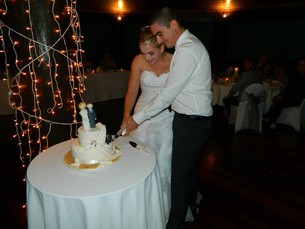 Dear Lorraine and all at Passion for Cakes,
On behalf of Patrick and myself, we would like to thank-you for the wonderful creation of our wedding cake.
The cake and cupcakes were everything we hoped it would be and more, and we thank you for all the work you put in to make it so wonderful.
I have had some friends from Melbourne who are getting married asking if they too could get a cake made by you, as the sugar work on top was truly outstanding and the photos of the cake are some of the most popular photos from the wedding on our Facebook pages!
Thank you again for being such an important part of our special day,

Belinda and Patrick Malone
Hi Iain & Lorraine,
Thank you so very much for another beautiful cake!!!!
I had some on my wedding day and several pieces for breakfast the next day! I kept the top tier for my 1st anniversary.
My husband loved it as well...and so did all our guests who commented on how beautiful it looked and tasted...
As for my plans to try and catch up for a coffee with you guys....it just did not work at all as I was running around like a crazy PNG girl to try and sort my day out - Thank goodness it all went well and we had a great day!
Thank you for the card - it was a pleasant surprise and I have been telling my colleagues about your time here in PNG with us and how of all cake suppliers in Cairns I was blessed to have picked Passion For Cakes.
And the Passion burns and I am sure will burn for many more years to come...
With all my warmest regards I will see you both one day soon...This is a quick pix of us just after the "I dos..."

Momo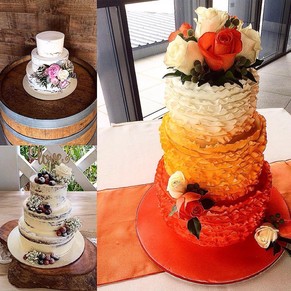 Hi Lorraine,
I have been meaning to send you some of Renee's Birthday photos and have attached a few.
She had a wonderful day and fun filled night. She loved her cake and made special mention of it on social media.
I would personally like to thank you for the fabulous job you did and how perfect it was to what I wanted.
Kind regards
Karen
____________________________

HI . I recently was fortunate to have a 60 th birthday cake made by you. I have to say it was AMAZING. I cant stop showing everyone pictures of it, the detail in it and the presentation was superb. All my guests at the party( at Paradise palms on the 9th nov) were talking about it and it really was a shame to cut it. By the way, it tasted great as well. So, well done and thank you. I will certainly use your talents again. Marg Mee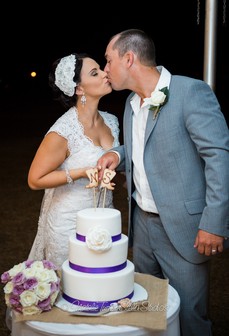 Hi Lorraine,
Hope all is well and that 2014 is looking to be another busy year for you guys.
I would like to say a Massive THANK-YOU for the beautiful cake you made for our wedding. I wish I actually got to eat more of it. It got demolished quite quickly so it was definitely a winner. Thank you guys so very much it tasted absolutely amazing and looking gorgeous and was just what we pictured. Good luck with everything in the future and we will definitely be keeping you guys in mind for any other cakes we may need.
Kind Regards
Natalie and Scott Hayward
Hi Lorraine and Iain,
Jeremy and I can't thank you enough for our beautiful wedding cake, it was absolutely delicious and we got so many lovely comments from our guests about it. It just made our day that bit more perfect!
We also appreciate all the efforts that you went to for my Oma's 80th birthday cake, she loved it, her eyes lit up and it taste divine.
And thank you so much Lorraine for your advice when we first meet about our wedding venue. You gave me the push I needed, you gave me confidence to make sure that we had the right place for our special day. Thank you.
Thank you again, you will always be highly recommended by us!

Rachel and Jeremy
Hi Lorraine,

I just wanted to say how beautiful and yummy our wedding cake on the 3rd November was! It was exactly what we had hoped for and tasted perfect! It made a beautiful focal point at the reception. Thank you so much for all your hard work and endless communication with me prior to the big day.
Many thanks!
Chrystal Smith
____________________________

Hi Lorraine and Iain,
I just wanted to thank you for our lovely cake.
You did an amazing job and it was so yummy.
Thank you,
David and Lisa :)
____________________________
Hi Iain and Lorraine
A quick note to say thank you so much for our beautiful cakes on sat. They were amazing and I loved the colors and flavors.
Absolutely wonderful service, I will recommend you to everyone!!
Thank you again from the bottom of my heart, you made our special day just that little bit more awesome!!
Caren and Guy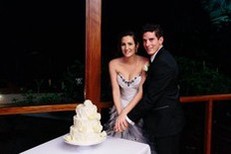 Hi Lorraine,
We are back in Sheffield...it's cold here in the UK!
We just wanted to say a great big Thank you for our lovely wedding cake. Not only was it was elegant and beautiful but everyone commented on just how tasty it was too! It was perfect!
Anyhow, all the best to yourself and keep in touch.
I definitely miss the sand and the sun and hoping to get back soon!
Antonina Slater (Camuglia)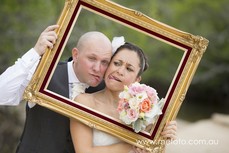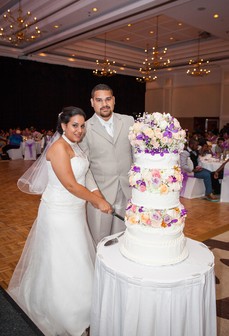 Hi Lorraine,
I am writing on behalf for my husband Teho Ropeyarn and myself.

We would like to thank you for the lovely job you did on our wedding cake, it was beautiful and yumm too.

Thank you again for the awesome job we will defiantly recommend you to others..

Kindest Regards

Mr. and Mrs. Ropeyarn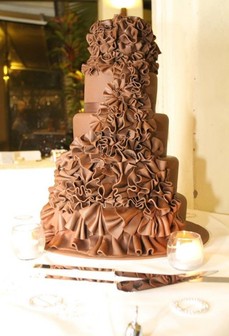 Good Morning Lorraine & Iain
Just wanted to send you a long awaited thank you for doing the most amazing cake I have ever seen and tasted you provided for my Port Douglas wedding in August 2013. So many amazing comments and it just looked amazing.

Sorry that we never met, as I would have given you a big cuddle for providing an amazing centre piece for our reception at Zinc. Just wanted to say a big thank you.
You made the night amazing with that amazing work of art - I dream about that cake all the time and its still a hot topic.
Thanking you once again,
Lots of Love
Courtney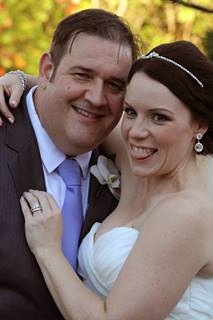 Thank you again from the bottom of my heart, you made our special day just that little bit more awesome!!
Caren and Guy
___________________________

Hi Lorraine,
A BIG THANK YOU, for our wedding cake.
Not only did it look amazing, it also smelt and tasted amazing, it was a talking point amongst our guests.
We had a beautiful day and you were part of making that happen.
Thanks again.
Regards
Tracey Maney
___________________________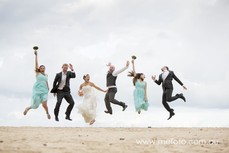 Hi Lorraine,
Sorry for the late reply as things have been hectic and of course we were also away on our honeymoon. I just wanted to thank you for the beautiful cake you made us, it was perfect, and delicious!!!
Thanks so much.
Cheers
Claudia and Pete
____________________________
Good morning Lorraine.
I just wanted to let you know how extremely happy we were with our amazing wedding cake on Tuesday. Everyone just loved it, such a stand out feature, and lots of laughs were had by all. Thank you so much for creating such a unique cake for us, and for being a part of our special day . Warmest Regards. Meagan.
Hi Lorraine,

Sadly we have returned back to work and the wedding fairy tale is all over! I just wanted to thank you so much for our wedding cake on the 24th of August and muffins, and also for my sisters baby shower muffins. They were all fantastic and got demolished completely on both occasions!
I was so happy with the cake, it was exactly what we wanted (I wanted.. I dont think males really care haha, but he said it tasted amazing.. all flavours!). It turned out exactly like the picture I sent you, you are so talented!!
Thank you very much, once again,
Lauren
Hi Lorraine and Iain,

A huge thank you to you both for our son Harrison's fabulous Thomas the Tank Engine 1st birthday cake recently. The 3 mini egg free cupcakes needed were amazing and very much appreciated.
The craftsmanship and yumminess exceeded our expectations and we have already recommended your business to another couple having their sons' first birthday at the Cairns Tropical Zoo! Organizing a cake for this very special occasion from Tasmania by email was a little worrying, but we soon realized we were in safe hands and relaxed. Thanks also for being completely happy about the late change from pick up to delivering the cake to the venue on the day.
very happy clients with lovely memories to share with our son when he's older.
Caroline and Paul.
Hi Lorraine,

Just wanted to say a HUGE thank you for the most amazing cake I have ever seen! It was so beautiful - some people thought it was an ornament and not edible. There were also comments about how delicious it was. It was exactly like the picture I gave you and I couldn't have asked for a more amazing cake.

Thank you so much - and thank you for understanding about the cyclone,
Vy