Posh Wedding Photography
Posh Wedding Photography are the leaders in Magazine Styled Digital Albums. We provide something different for couples who want beautiful wedding photography and a unique wedding album.
Please call on 1300 138 227
Posh has photographers located in Sydney, Cairns, Melbourne, Wollongong.
Email info@poshphotos.com.au
www.poshphotos.com.au

Welcome to blueskyphotography
Cairns, Palm Cove & Port Douglas Wedding Photographer
Blue Sky Photography is owned and operated by Benn Brown, an experienced Cairns, Palm Cove & Port Douglas wedding photographer. Benn also travels all over Australia and has photographed several international weddings. He has established a reputation as a consummate professional and is a fully accredited member of the Australian Institute of Professional Photography.
Mobile:0410 366 124
Email:benn@blueskyphotography.net.au
http://www.blueskyphotography.net.au/

Cairns Wedding Photography...
Exceptional Wedding Photography at Reasonable Prices
Drawing on more than 15 years experience of our photographer Nathan Kelly our aim is to offer excellent photography at reasonable prices, making world class wedding photography available to everyone.
So if you are looking for a wedding photographer in the Cairns region from Mission Beach to Port Douglas to capture your wedding day in a timeless and elegant style then look no further than Cairns Wedding Photography.
Contact Cairns Wedding Photography
Cairns Wedding Photography
Address PO Box 7664, Cairns Qld 4870
Email info@cairnsweddingphotography.com.au
Phone 0408 607 934
Website
http://www.cairnsweddingphotography.com.au/index.php

Azure Photography
Perfect wedding photography locations are not difficult to find here in North Queensland, which is why we love working here. Azure Photography is a professional photography business specialising in Wedding Photography and Trash the Dress, Portrait and Pet photography. Based in the rainforest of Kuranda, Azure Photography is locally owned and operated by Tracey and Bob Hayes.
Azure Photography is available for photo shoots in Cairns, Port Douglas, Palm Cove, Mission beach and Atherton Tablelands. Also, available for destination weddings anywhere.
www.azurephotography.com.au/index.html
Tracey & Bob Hayes
PO Box 608 Kuranda, Qld 4881
Phone: 0418 963 796
Email: info@azurephotography.com.a

The mefoto experience

Established in 2008, mefoto offer fresh and contemporary wedding photography, blending creative skills with a photo journalistic approach to tell the story of your big day. Our team of photographers are all people persons, ensuring that you can feel completely relaxed in front of the camera. The result speaks for itself: images that are as beautiful and unique as the moments they portray.
Phone (07) 4041 0963 Direct mobile 0431 644 856
Email info@mefoto.com.au
Address Studio 15, Village Lane, 20 Lake Street, Cairns. Queensland 4870. Australia.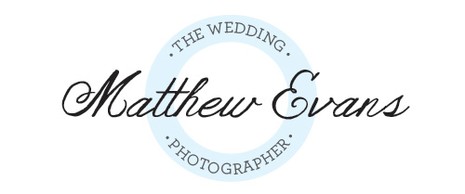 Louise Myers Photography
Louise Myers is a friendly and enthusiastic Cairns photographer who has turned a long living passion into a career, specialising in contemporary wedding photography and wedding album design.
Louise Myers also has the ability to capture those intimate couple and family portraits as well as stunning event, commercial and portfolio photography that stands out from the crowd.
Louise Myers Photography
Mobile: 0408 159 326
Email: info@louisemyers.com.au
Postal Address: PO Box 1790 Cairns 4870
www.louisemyers.com.au/

FOCUS IMAGER
WEDDING FILM & PHOTOGRAPHY


Luminous - Natural - Romantic
Specialising in wedding film and photography in Cairns, Palm Cove & Port Douglas.
Tel: 0418 734049
e-mail: info@focusimagery.net
Web: cairns-wedding-photographer.com.au